Michael Lasky
Partner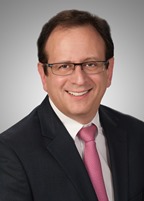 "Though I have practiced law for well over two decades, the last ten years I have witnessed a profound change in the significance of intellectual property to a company's chance of success in the marketplace. If an I.P. law firm is going to help its clients achieve the benefits of this change, it has got to understand how intellectual property integrates into a company's overall business."
Prior to founding Altera Law Group, Michael was an attorney practicing intellectual property law at Merchant and Gould for 22 years. He is one of a few attorneys who has continuously practiced in patent, trademark and copyright (including advertising law) for his entire career. In that period he has become a recognized international speaker on strategic use of intellectual property. In addition, he has experience in a multitude of specialty areas, including:
Infringement analysis and opinions of patents, trademarks and copyrights
Trademark and copyright protection in the United States and abroad (having approximately 700 filings in his career)
Brand name creation, name clearance and strategies for world marketing of company and product names
Advertising and Internet law
Patent drafting and prosecution (approximately 1,000 patents)
Worldwide corporate intelligent/monitoring of competitors' technological and branding developments
Domestic and international licensing of know-how and IP rights
Due diligence clearance for mergers, acquisitions and IPOs
Technology transfers including international transfers between the United States and Europe
Patent litigation strategy and support
Preparation of commercial agreements including license agreements and employee non-disclosure/non-compete agreements
In addition to his intellectual property law practice, Michael has extensive experience in marketing-related issues, including strategic positioning, brand management, brand creation and licensing. He is the founder of Aktia Corporation, a brand name creation and marketing consulting firm that specializes in developing integrated brand strategies for companies.
Michael is a frequent university lecturer on integration of intellectual property into business strategies and is internationally recognized as a speaker on branding strategy and intellectual property topics. He has addressed audiences at INTA; European Trademark Owners Association; the American Intellectual Property Law Association (AIPLA); The Trademark Institute of Sweden; The Canadian I.P. Association; McGill University, and International Licensing Executive Society (LES).
Michael is a registered U.S. Patent and Trademark Attorney. In addition, he is admitted to practice before the United States Supreme Court, several federal appeals courts, the states of Minnesota and Georgia, and the Canadian Patent Office.
Michael received his Juris Doctor (cum laude) from Syracuse University School of Law in New York. He also holds a Bachelor of Electrical Engineering (with honors) from the University of Minnesota.
925.253.4106 office